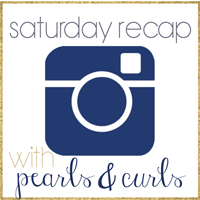 A week in Instagram pictures.
[Most will be my daughter. She is gorgeous, I know!
Jelly!?]
Follow me on Instagram: xhell0ashleyyx
Kenzie Love hanging out in her crib.
Kenzie Love tried carrots for the first time!!!
Finally hung her HELLO KENZIE picture.
He was a little unsure at first lol.
She is growing up way to fast.
Went for a long walk down the golf cart trails with Kenzie Love & my sister Brittany.
[This is my before picture!]