I'm so encouraged by the response to our first ever Mamas Tell All Linkup. It's important to us that this linkup serves as a way for moms to build a community of encouragement where we can all be open and talk about the real struggles and joys of mommyhood.
We're onto week two of the linkup and of course we want you to be a part of the fun! Make sure to follow the hosts and put the button in your post and on your sidebar! Then read some of the other posts and leave some comment love...you may learn a thing or two, and you'll definitely meet some fun new mamas!
This week we are discussing how to keep your marriage alive after children.
Hosts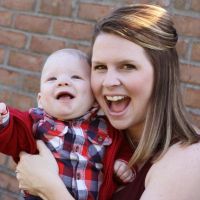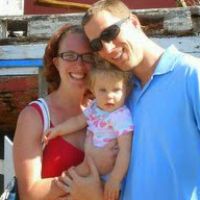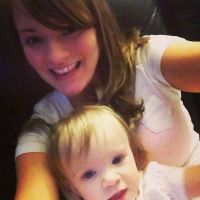 Brittany from Everyday Thoughts // Christine from So Called Homemaker // Ashley from That Southern Mama
My marriage after having Kenzie has had its ups & downs. Not going to lie. Because like we all already know, we as humans are not perfect. Therefore there is no perfect marriage either.
Here are a few things I have learned over the course of 2 years of marriage with a child on my hip. & somethings I am just now figuring out & trying out as I go.
+ Baby is very important. But SPOUSE comes first no matter what. Some days I still find this hard to stick to, not that I love Kenzie more.. But she is my child that I grew inside me... I can be overly attached to her.
+ Make time for each other & go on dates. We have YET to go on a date since Kenzie was born. She will be 2 in November. Sad I know. & I am 100% sure we need that alone/special time together. After baby goes to bed is a good time to snuggle up & watch a movie.. or whatever.
+ ALWAYS be on the same team. With parenting & with everything. No reason to bump heads. Do not make your husband feel like you are working against him.
+ Pray. 24/7. Pray for each other, for your marriage, for your child, For anything & everything. Putting God first makes a happy loving marriage/family.
+ Hold hands. This is one that from time to time I realize we rarely do. We have been together almost 9 years, so it is understandable I guess. But after having a child to add to the equation, a simple holding of hands brings back an amazing feeling. A much needed feeling.
+ Okay & one of the most important things.... Give up the sex mamas! I know we get so wore out & are super tired all the time with keeping a home, cooking, tending to kids, being a wife. & possibly working outside the home. But sex in marriage is an amazing thing, it should not be looked over. It for sure will remind your husband he is still number one to you!
Next week the topic is:

Kids and Eating -

How to Get Around a Picky Eater
& be sure to check out last weeks topic also! The Perfect Mama