After all the waiting and all the excitement, it's finally here: the Mamas Tell All link up has officially started! We are so excited to be doing this with all of you, and we can't wait to get to know each and every one of you. We decided to start the link up off with a topic that will kind of encompass everything we're going to talk about: the perfect mama. This week we want to hear what your idea of the perfect mama is. Don't forget to follow our hosts, and put the button in your post and on your sidebar! Then read some of the other posts...you may learn a thing or two, and you'll definitely meet some fun new mamas!
Hosts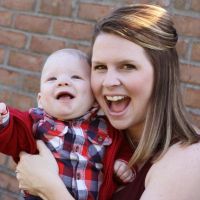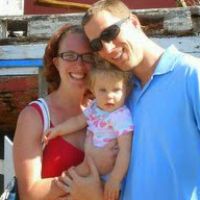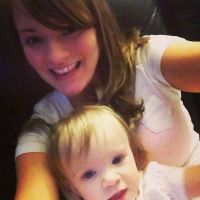 This weeks topic is What is my vision of the perfect mom.
The perfect mom. There is not one. A great mom is one that knows that being the perfect mom is impossible & in no way reachable. No human is perfect, no mom either. Loving our child[ren] with everything inside our being, that is damn near close to perfection right there.
Our children are not looking for perfection from us. They are looking for love, comfort, protection, & our time.
In the midst of screaming kids & a messy house, a good mom knows that she is doing the best she can. She may have a mommy melt down but she picks herself up, says a little needed prayer, & goes on about her daily routine. She looks in the mirror at the hot mess she has become & loves it. Really loves it. She is proud, & knows she is blessed.
I am one bad ass mom, so says my About Me page.
Please join us the next few Wednesdays for Mamas Tell All. Here are the topics.
September 17 - How to Keep Your Marriage Alive After Children.
September 24 - Kids and Eating -
How to Get Around a Picky Eater.
October 1 -
Choosing the Size of Your Family. How did you decide how many children is right for your family and why?
October 8 -
The Crappiest & Happiest of Motherhood.
October 15 - Making Motherhood Work -
Are you a working mom, a stay at home mom or something else entirely, and how do you make that role work for your family?
October 22 - Never Would I Ever, Until I Did - What t
hings did you swear you'd never do as a mom and why (no pacis, no TV, etc.)?
October 29 - Making time for Mama - How do you find time to relax and treat yourself?
November 5 - Planning for the Future - Do you have a living will, guardianship and college saving funds in place. What's necessary and how do you make sure your child is prepared for the future?
November 12 - Maintaining a Healthy Lifestyle when you have children.