Okay mamas this is the third week of the Mamas Tell All link up & we have been getting such an awesome response. I am loving reading all you mamas posts. & your take on each weeks topic.
Be sure to follow the hosts, add the button to your post or sidebar, & show some love to the other mamas.
This week the topic is - Kids & eating.. How to get around a picky eater.
Hosts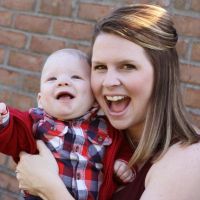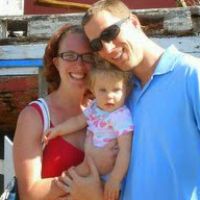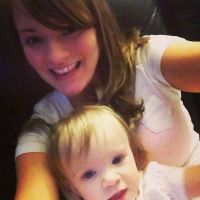 Brittany from Everyday Thoughts // Christine from So Called Homemaker // Ashley from That Southern Mama
My toddler is a grazer when it comes to eating. She may not eat a full meal but will snack through out the day. That is something with time I would like to change, but for now I am okay with it. For the most part she is not picky when it comes to eating. If we are out & about & decide to get something to eat she will ALWAYS ask for chicken & fries.
At home since she likes to nibble throughout the day I try to NOT feed her much junk. She will have a cookie, chips, or gummies sometimes though. I do not want to keep her from all the yummy stuff all together. For breakfast she will have oatmeal, toast, or fruit. Lunch & dinner is whatever we are eating. She loves salads. So when I am on a salad kicks, we will both have salads for lunch! For her in between snacks she is obsessed with blueberries, grapes, pretzels & cucumbers.
When it comes drinks, at home all she drinks is milk (regular & coconut) & water. She may have a sip of daddy's tea or sprite if we are eating out. Or maybe an apple juice when we go to Starbucks.
For the most part, I think she is a good eater. So no complaints.
What does your child eat on the regular? Is he/she a picky eater?
I hope to see you mamas next week! The topic will be -
Choosing the Size of Your Family. How did you decide how many children is right for your family and why?