Hey mamas! It is that time again! One of my favorite days of the week in the blogging world.
I can not wait to read all your posts & meet some new mamas! Be sure to grab a button & put in your post or sidebar so other mamas can link back to our AWESOME weekly mama link up! The more mamas joining in the better! Check out other posts in the link up & show some love! Maybe you will meet your new best mama friend! <3
This week the topic is:

Making Motherhood Work -

Are you a working mom, a stay at home mom or something else entirely, and how do you make that role work for your family?
Hosts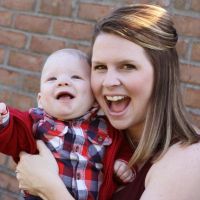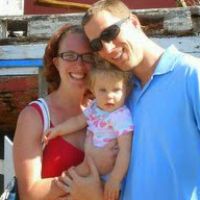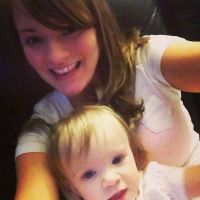 Brittany from Everyday Thoughts // Christine from So Called Homemaker // Ashley from That Southern Mama
My plan, before Kenzie came along, was to be a stay at home mom. It was not til she was eight months old that my husband & I decided I should go back to work. It was very tough most days if we are being honest! I missed being home with my child, & I missed time with my husband. But there were plenty of moments I enjoyed being out of the home & around other adults. Now that I am pregnant again I pretty much work only one day a week, sometimes not even that. So I am home WAY more than I used to be, & I love it. I enjoy being home with my daughter. & right now we are preparing for another child to arrive so I need all this time at home. I have a long to do list to get this house & all of us ready for baby Mina Grace.
Once Mina arrives I am sure there is going to come a time when I decide I want to get back out in the world. Part time is probably the way I go if I do go back to work, because I will have two kids back at the house wanting mommy! Two kids requiring child care, which around here is super expensive!
Something that does concern me [which may not be an issue for the next mama] is breastfeeding. I am 100% for breastfeeding & I was able to do solely that til I went back to work. So Kenzie was introduced to formula at 8 months. When I first went back to work I tried pumping but it was not really working out because of the long hours & not having time to pump at work. That really saddened me, I wanted to breastfeed as long as possible. So that is something I will be thinking a lot about this second time around.
Being a stay at home mom or a working mom is your choice. Whatever is best for you and your family. If you can be a stay at home mom & not hurt money wise, that is awesome! Some mamas want to stay home but cant. & the some mamas do not have to work but choose to. You know what is best for you & your family. <3
Are you a stay at home mom or a working mom?!
DO not forget to join us next week! The topic will be:
Never Would I Ever, Until I Did - What t
hings did you swear you'd never do as a mom and why (no pacis, no TV, etc.)?